Watering Trees and Shrubs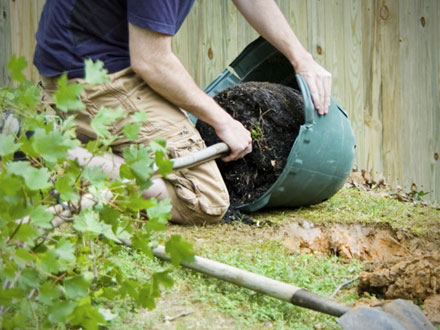 Watering Trees and Shrubs
Trees:
There are three types of transplanted tree root systems, bare-root, balled and burlapped (B & B) and container. Before transplanting your trees make sure you water them thoroughly to prevent the roots from drying out. When you transplant container planted trees you should carefully remove the tree from the container. If the tree is difficult to remove, cut the sides of the container, making sure that you do not damage the roots. Then dig a hole three times the width of the root system and the same height, firmly add soil around the roots, water thoroughly and trim broken or dead branches as close to the healthy branch as possible to encourage new growth.
Shrubs:
Shrubs can add depth, decoration and privacy to your yard. Evergreen shrubs can provide privacy year-round, however deciduous shrubs will not because they lose their leaves in the fall. Shrubs can be planted like trees by digging a hole three times the width of the root system.

Watering:
Trees and shrubs take longer to become establish to the landscape and will need to be watered for a longer period of time. A drip irrigation system is a great way to ensure that your trees and shrubs receive enough water. If you do not want to use a drip irrigation system, you can hold water closer to the plant by using soil to form a shallow basin around the base of the plant. If you are planting trees and shrubs from two gallon or smaller sized pots you should water them about two to three times a week after planting in order for them to become established.
Larger trees and shrubs will need to be watered for several months, until the roots grow into the surrounding soil. The entire plant depends on the water that is available from the root ball, which can be a small amount of water for a large plant. When you first plant larger trees and shrubs it may be necessary to water them every couple of days or every day if the weather is warm. As your plants establish a larger root system, you can water them less often, after several months your plants should be fine on their own.
Many people believe that the more water you give your plants, the better they will grow, however overwatering can harm your plants. If you keep your plants too wet, you will either drown them or keep them from establishing a good root system. Regular deep soakings are better than daily splashes of water. The soil must receive moisture at least 12 to 18 inches deep in order to encourage root growth. For most newly established tree plantings you will need to water them once a week, especially if there has not been any rain. During the heat of the summer, you may need to water your plants more frequently.
If you are unsure about the saturation level at the roots you can dig with a trowel, six to eight inches deep from the edge of the planting hole. If the soil is moist enough for root growth at that depth, the soil will form a ball when squeezed in your hand. If the soil is crumbly you will need to give your plants more water. When you plant large trees you may want to use supplemental water for one to three years during hot and dry periods. Once the trees have become established they should need little to no supplemental water during a moderate spring and summer. However, in extreme drought conditions, supplemental water may be helpful.
- First published by www.provenwinners.com
TIP: Plant your trees and shrubs in the spring or fall. If you plant them in the fall they will have the fall, winter and spring months to become established before the hot and dry summer months begin.