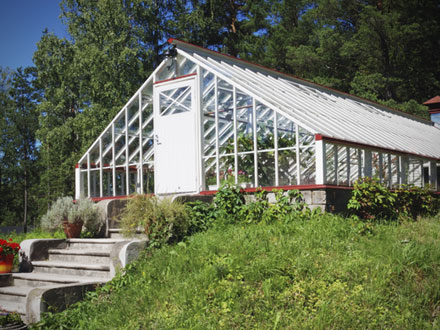 Greenhouses - Getting a Head Start on Your Gardening
If you love the taste of home-grown, "fresh from the garden" vegetables, you probably start some of your plants indoors before you are able to get outdoors to plant them. One way to give your garden a head start is by using one of the many types of "hobby" greenhouses that are available.
A greenhouse will maximize the growing time in your area by protecting young plants from frost, magnifying the natural heat of sunlight and protecting your plants from the elements of nature.
What type of greenhouse is best for you? That depends a lot on space available and how much gardening you do.
If you don't have a lot of space available, a small, elevated greenhouse/planting bed would be the best answer. The Plant Inn® (277-3328) from Palram takes up only a 4'x4' space and is elevated to a comfortable working height. This greenhouse will work great on a deck or patio and features concealed storage underneath the greenhouse.
If you want to plant your vegetables in your garden and add some protection without having to go through the trouble of transplanting later, use a cold frame or a portable greenhouse to protect your plantings. A cold frame simply sets over the top of potted plants or in-ground plants and has a top that opens for ventilation and allows you to water and tend your plants. Once the weather is consistently warmer, you simply remove the cold frame and store it until it is needed again.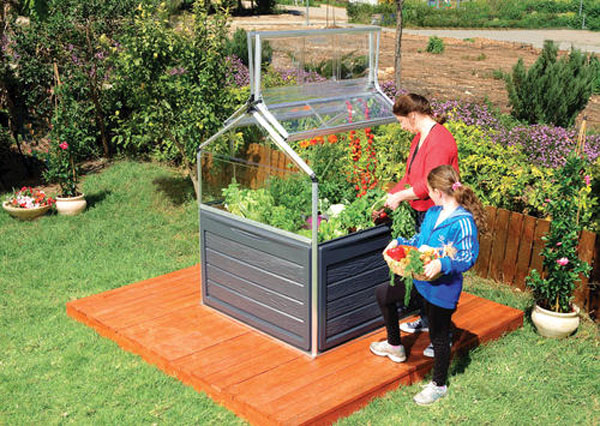 TIP: Be sure that your greenhouse is on level ground and properly anchored down
A portable greenhouse, like the FlowerHouse® greenhouse (277-3015), stores compactly in its own storage bag and opens up to provide 25 square feet of plant protection and growing space. With easy assembly, similar to most pop-up tents, this greenhouse sets up in a matter of minutes, without any tools. Simply set it up, anchor it down with the hold-downs provided and your plants are protected. You can also use this type of greenhouse on a patio area and place pots or shelving inside for grow trays. Once you are done using it for the season, just fold it up and store it away until needed again.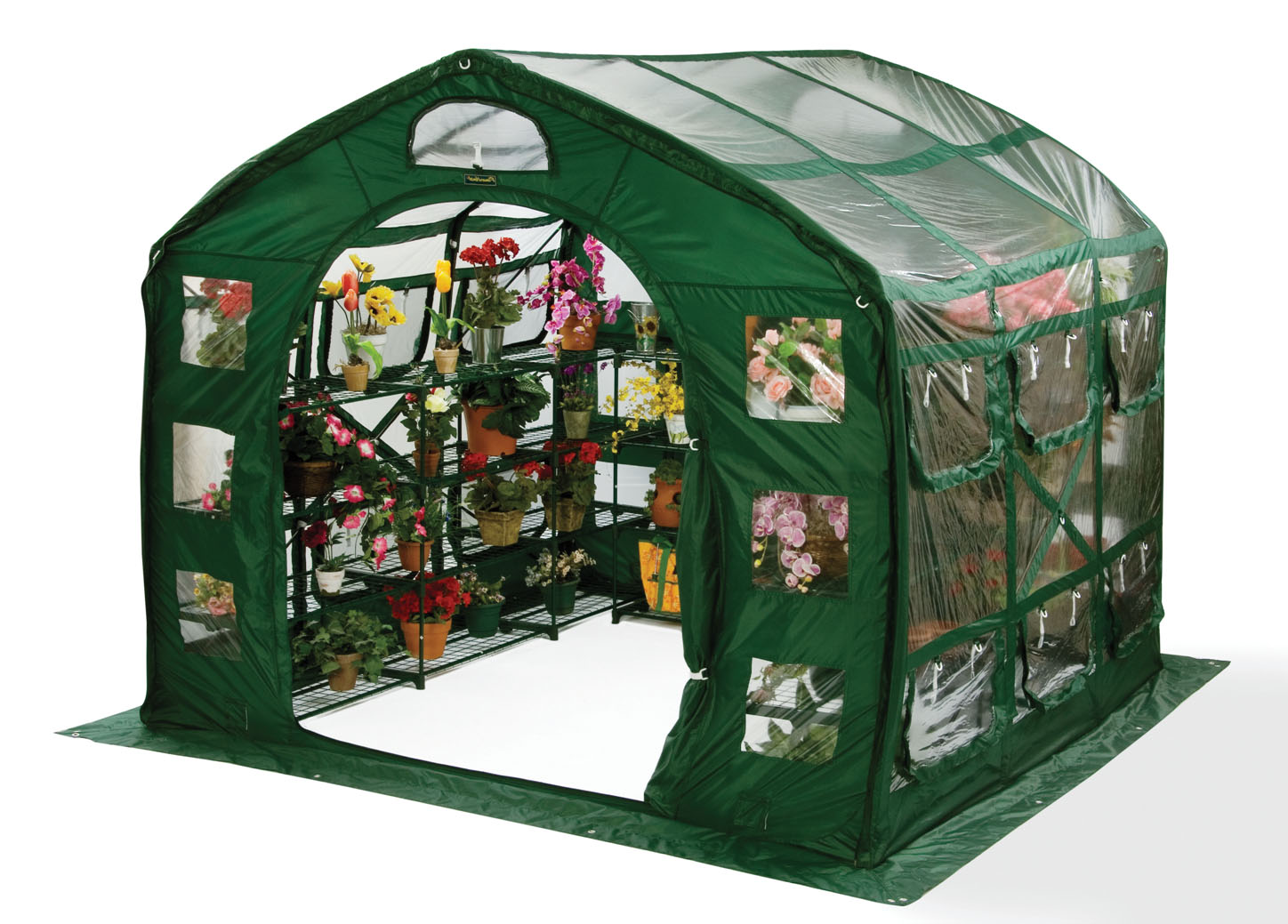 TIP: Greenhouses should not be placed near trees as the trees obstruct the sunlight and could potentially drop branches onto the greenhouse causing damage.
If you are an avid flower gardener or like to dabble with plants all season long, a permanent structure is the way to go. "Hard Panel" or permanent greenhouses have ventilation built in through roof vents and door vents. You can also purchase optional accessories that will automatically open the roof vents as the temperature rises in the greenhouse. There is a large variety of permanent greenhouses available, from the very simple and small to larger units reaching up to eight by twenty feet. Adding shelving or benching inside the greenhouse will allow you to get your pots or plants up to a comfortable height and gives you additional storage for pots, soils, watering items, etc. We suggest the Snap N Grow® greenhouse from Palram (277-3329). It's one of several great greenhouse options currently available at Menards®.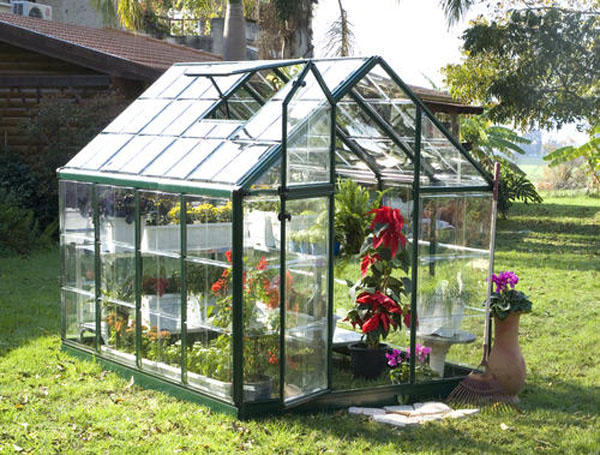 TIP: Be sure that you use a good, quality potting mix in any plantings that you start in a greenhouse. The better the potting mix, the better the results.