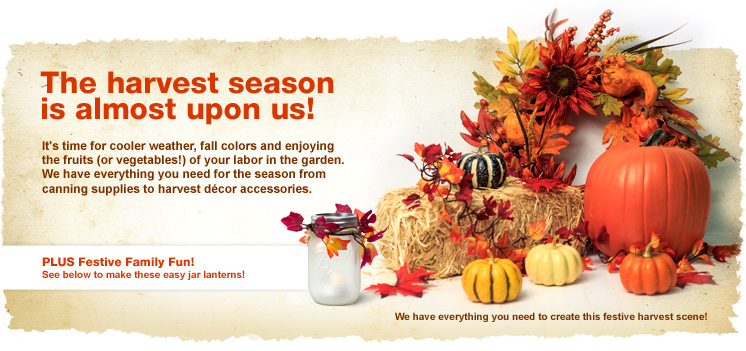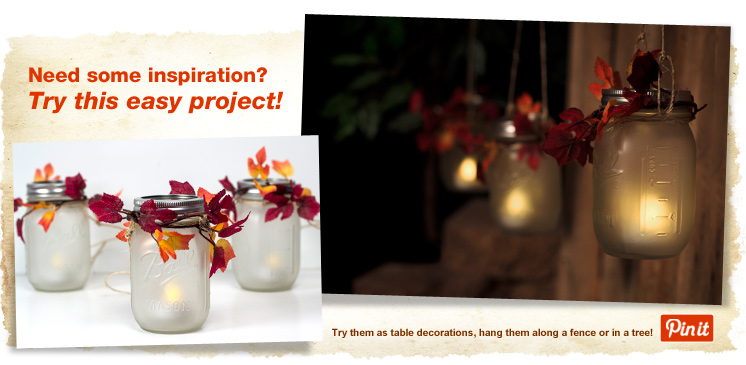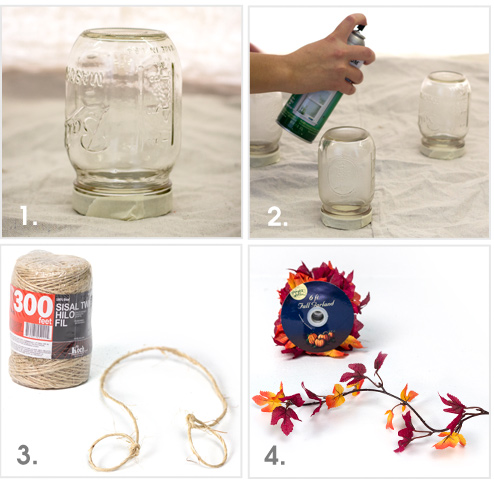 Create your own jar lantern:

1. Protect your work area with a drop cloth or tarp and place masking tape around the jar lid.

2. With the jar upside down, lightly spray about 3 to 5 coats of Frosted Glass paint to achieve desired effect.

3. Create a handle from two pieces of twine, tying a loop on each end of one piece and looping the other around the top of the jar.

4. Finish your jar with a decorative accent. We used Fall Garland. Place a battery operated tealight inside and watch it glow!


Try different variations!